Diego Capezzuto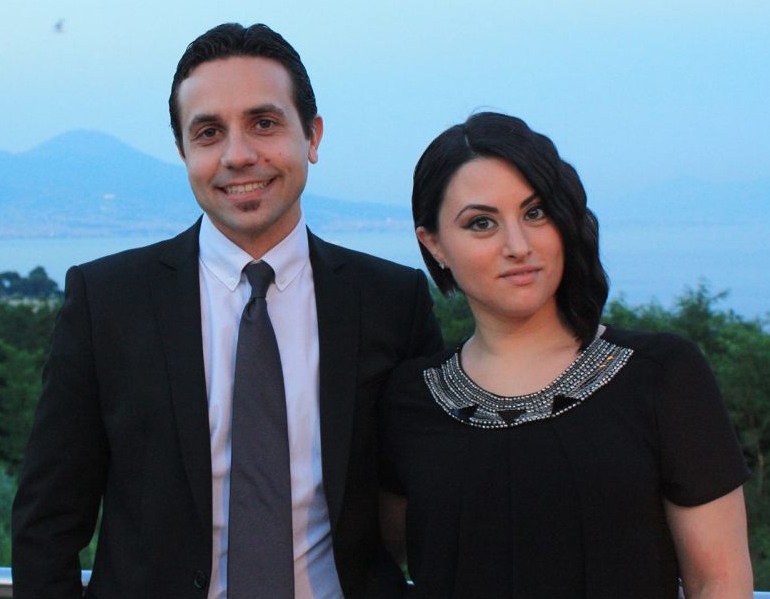 Scenografo ed Interior designer, con un passato da animatore nei villaggi turistici.
Ottimo padrone di casa, sarà sempre disponibile a venire incontro alle esigenze dei suoi ospiti, per rendere il loro soggiorno indimenticabile.
Segui i suoi lavori sulla pagina facebook  "Di&Sign Progettazione Arredamento Scenografia".
Scenographer and Interior designer with a past as an animator at resorts.
Great host, will always be available to meet the needs of its guests, to make their stay unforgettable.
Follow his work on the facebook page "Di&Sign Progettazione arredamento e Scenografia".
Valeria Ricci
Giovane Event Planner partenopea, con laurea in Relazioni Internazionali presso l'Università degli studi di Napoli "L'Orientale".
Eclettica e creativa, vi accoglierà con tutta la sua solarità dandovi il buongiorno sempre con il sorriso sulle labbra.
Seguila sulla sua pagina facebook  "Valeria Ricci Wedding & event planner".
Young Event Planner Neapolitan, with a degree in International Relations at the University of Naples "L'Orientale".
Eclectic and creative, she will welcome you with all hers radiance always giving you a good morning with a smile.
Follow her on his facebook page "Valeria Ricci Wedding & event planner".
Segui Yourbednapoli anche su Facebook